for business
Teams solve problems faster with Paddl
Paddl upskills your people in innovation, leadership, new tech and more. Access instructor-led workshops, mentoring, master sprints and world class content in a global community of business changemakers.
Upskilling with a difference.
Paddl's upskilling content and programs are designed to be immediately actionable and aligned to business goals and challenges. Keep your people ahead of the game in a global innovation community.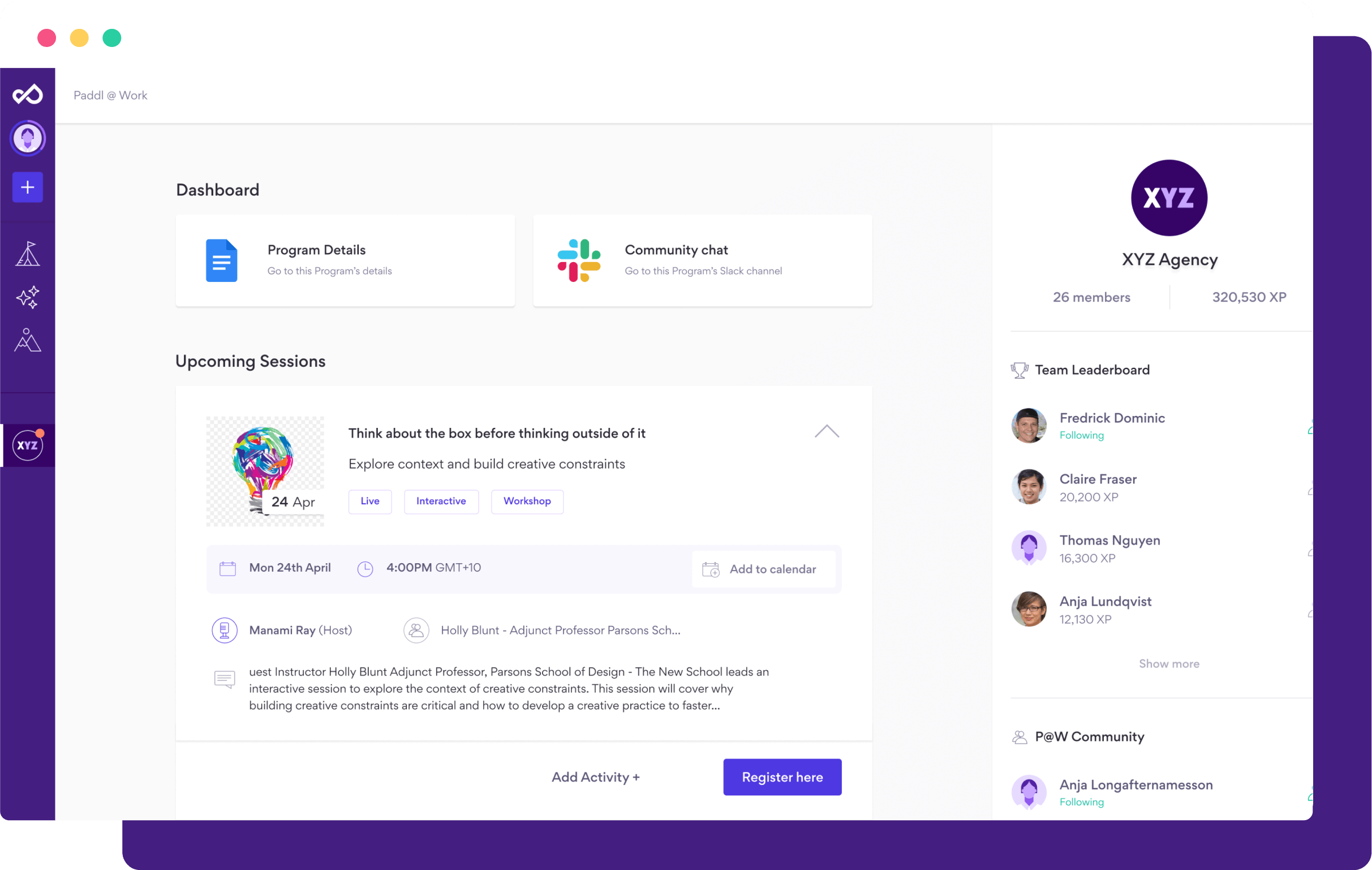 One Workspace for your Innovation L&D
Paddl Business Subscriptions start with a Business Workspace. No setup required, simply invite your team members to get started and track team progress with analytics.
Develop innovative, tech-savvy employees
Paddl incentivises employees to be proactive in maintaining their professional skills to be confident and capable in a tech-driven world of work.
Enable actionable ideas, tools and techniques today
Paddl encourages your employees to align their upskilling with their goals and priorities at work and put their new skills into practice every day.
Unlock fast, fun and flexible experiences
Fill your Workspace with highly engaging upskilling and innovation programs designed to build confidence and capability in the modern world of work.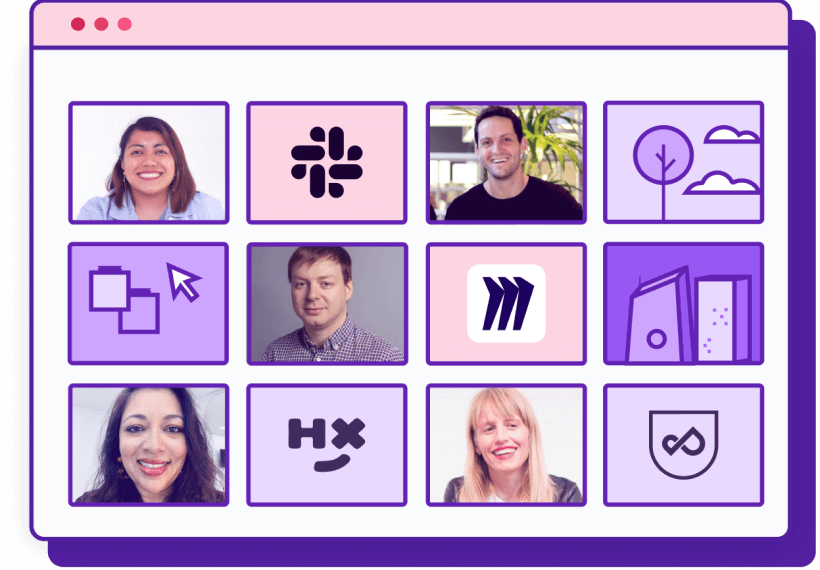 Only on Paddl Business
Supercharge your team with Innovation Essentials
Build an agile, innovative and tech savvy mindset in your team with Innovation Essentials, instructor led workshops, sessions and panels.
Building skills for our future, together.
We're empowering the most progressive people, educators and organisations to build the skills they need to thrive in an ever-changing world.